Historical notes on Eurasian Wryneck, Jynx torquilla

Pls use the mousewheel to zoom in/out (Max 2X)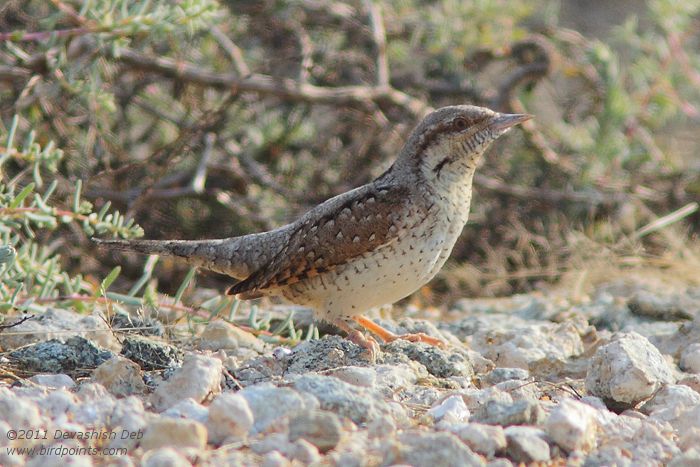 Eurasian Wryneck, Jynx torquilla - adult
near Tal Chappar WLS, Rajasthan, India on 8 Jan, 2011.
Looks like the European form. The winter quarters
of J t sarudnyi are presumably in India (Vaurie, 1959).
It feeds on various insects, chiefly ants, which it sometimes captures on the ground. It has a peculiar plaintive call. The name is derived from a habit it has of twisting its head round (WT Blanford-1895).
Habits: Frequents trees, which it hunts for insects in the same manners as the Woodpeckers do but, unlike these birds, it can run backwards and downwards with facility. It prefers trees in well-wooded open country to forests but is seen in the latter also. Its flight is slow and very dipping and it appears loath to take flights of any great distance under ordinary circumstances. Its note is a loud, rapidly repeated squeak which is constantly uttered. Its food consists largely of ants and it is said to hunt often for them on the ground (ECS Baker-1927).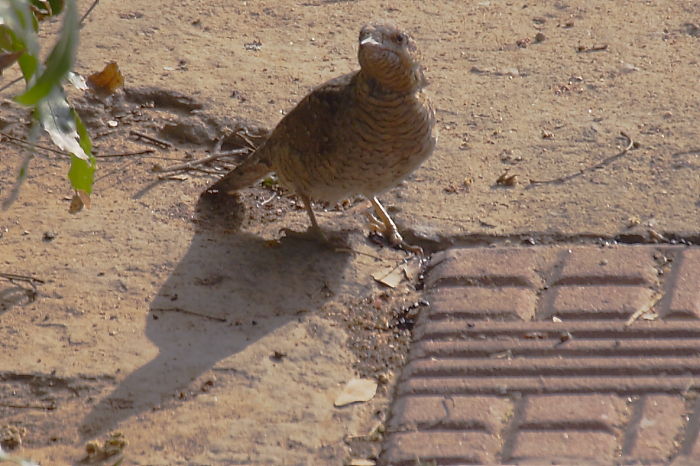 Looks like the Himalayan form
Seen in a Delhi residential park on 11 March 2007